About This Blog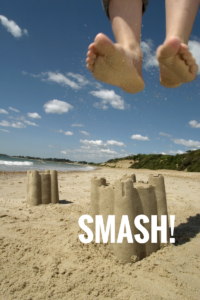 My tagline says it all: "Imperfect life of a perfectionist."
I am a perfectionist. I am an idealist. I tend to place unrealistic expectations for myself and have a hard time when they are not met. Everyday, God is teaching me that my life is not meant to be perfect – it's meant to have a purpose. So this is my blog about how a perfectionist like me navigates through her imperfect life; how she learns to let go of her ideals and embrace the God-given purpose instead.
I have three main GOALS for my blog:
BE REAL – I'm not about sugarcoating. I want to express my RAW self in this blog: the good, the bad, and the ugly.
BE RELATABLE – I want my readers to find themselves saying, "Wow, I'm glad to know that I'm not the only one going through this." Most of the time, we're not! Yet so many times we feel like we're the odd ones out.
BE RESOURCEFUL – I believe in the value of imparting wisdom to others that we've received through our life lessons. I hope this will be a place where we can learn and grow together!
Every writer writes out of his/her passion. Here are the TOPICS that I'm passionate and will often write about:
If you think you can relate to some of the life struggles in the areas above, I think you've come to the right place…and I'm so glad you stopped by!
About Me
Well one thing you already know, is that I'm a perfectionist. I'm constantly working on letting go of this natural tendency. I'm a mother of four young children. But I'm not a "kid person." Meaning, I don't enjoy getting on the floor and playing at their level. I'd much rather be having adult conversations or working on a project by myself.
I'm a mother to a strong-willed child. This experience has given me (and continues to give me) PLENTY to write about.
In summer of 2013, we adopted our third child from China. My life has not been the same since. I'm sure I will write plenty about this too.
I'm naturally shy and quiet in a group setting (especially if I don't know the people well), but strangely enough, I love to speak in front of people. I love to talk/write about life lessons God has taught me through the years. I love hearing from others and learning from their experiences.
I am NOT great at household tasks. Thankfully God gave me a husband who is. I don't like to clean or cook. I don't sew or do kids' crafts. I'm a working progress as a stay-at-home mom!
What I AM good at is being real. Being a good listener. Accepting and not judging. Being a loyal friend. Investing in relationships. Journaling and writing about all that God is teaching me. Praying for my family and journaling about my children's progress. Capturing, recording, and preserving family memories. Reading (both by myself or with my children). Teaching my children to care for others and to live with good morals. Sometimes I feel that these gifts pale in comparison to more "noticeable" gifts (such as being good at household tasks).  But I'm learning to embrace and appreciate these gifts God has given me.
Above all…I love Jesus, with all my heart. My soul was thirsty and searching before I met Him…since then, life has not always been peachy, but my soul has never gone dry. He loves me…and that is always enough. He is my Everything.